Main Parameter: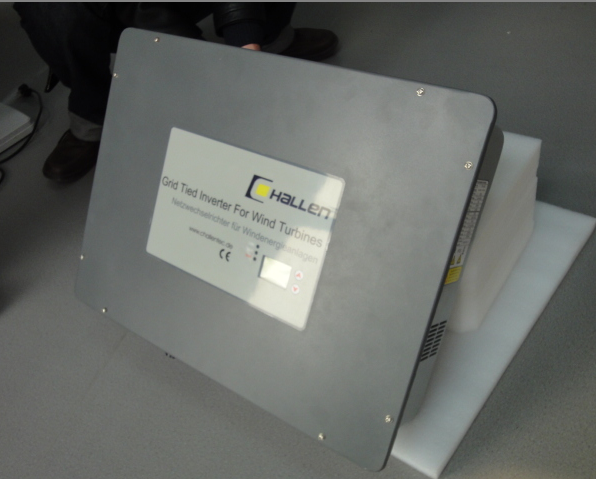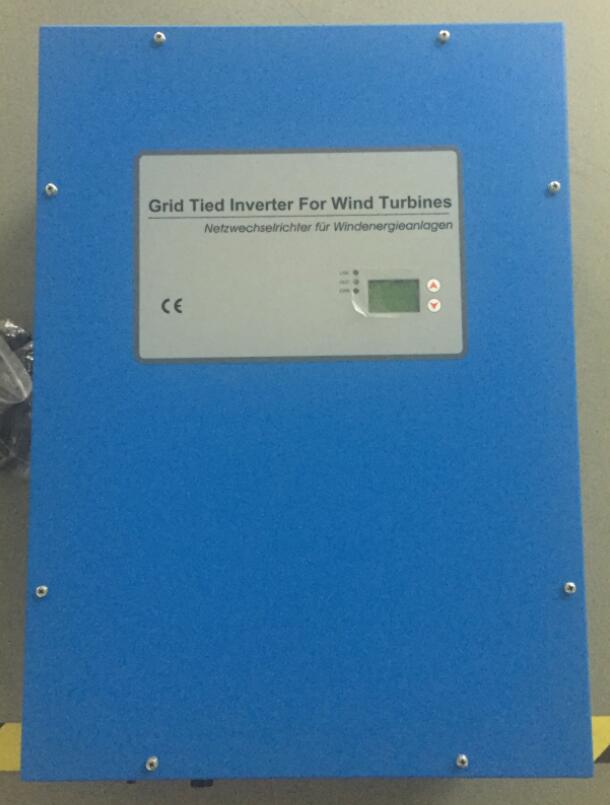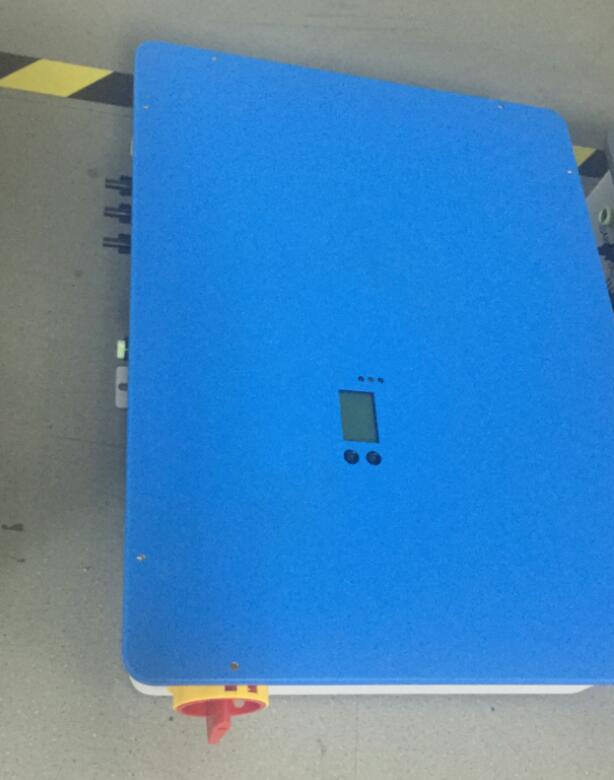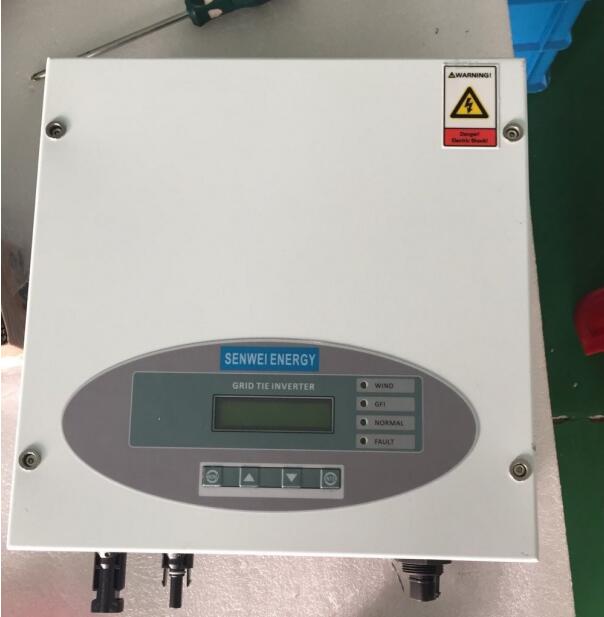 GENERATION-II WIND GRID TIE INVERTER AND WIND-SOLAR HYBRID GRID TIE INVERTER
Product presentation:
The GCI series of Grid Connected inverter or Grid Tied Inverters have been created to handle both wind and PV applications.They are designed to convert the power from wind and PV into utility grade power that can be used by the home or sold to the local electrical utility.With output powers ranging from 2kW to 30kW and a wide input voltage range (30V to 750V), these inverters can handle almost any wind turbine or PV system.With new sophisticated, programmable control and fast responding algorithms, the wind turbine versions out perform any other non dedicated inverters. MPPT algorithms also allow maximum performance when used with PV systems. Maximize your output and minimize your payback period with a GCI inverter today.
Product advantages:
· 40 point programmable, linearly extrapolated power curve, via inverter display, to match the output of a specific wind turbine.
· Ultra wide input voltage range from 20V up to 750V.
· Able to respond to very quick input voltage change and very fast output power response as well.Use current controlled PWM inverter
technology.
· Compact and light design, one-person easy installation.
· IP54 visually pleasing, suitable for installing in a domestic environment.
· Maximum efficiency greater than 94%.
· Use our wind turbine specific grid-connection controlling algorithm, running with high efficiency, safety and reliability.
· Stackble for possible multi-units use.
· Highly reliable, numerous protection functions.
· Provides both LCD and LED displays for monitoring various parameters.
· Quick and easy to installation, in according with IEEE929-2000, IEEE1547,UL1741,AS4777.
Main specifications
Model

WG-CTW-2K

WG-CTW-3K

CTW-5K

CTW-10K3

CTW-20K3

Energy Source

Wind

Wind

Wind

Wind

Wind

AC Nominal Power (kW)

2Kw

3Kw

5

10

20

DC Input Voltage Range (VDC)

30- 540

30-540

30-540

100-810

100-810

Operating Range

Utility Voltage (VAC)

200 - 260 (adjustable)

328 - 450 (three phase, adjustable)

Operating Range Utility

Frequency (Hz)

479- 51 or 59 - 621(adjustable)

Configuration

Input and output is isolation with transformer

Total Harmonic

Distortion (THD)

THDAC< 3 %

Power Factor

>0.99

Efficiency

>94%

>95.5%

>95%

>95%

Utility Monitoring

Islanding protection VAC, FAC in accordance

with UL 1741, IEEE929, G83/1, G59, AS4777, IEEE1547

Communication Interfaces

RS485 or RS232

Operation Surroundings

Temperature

-25℃ ~ +60℃

Operation Surroundings

Humidity

0 ~ 95%

Ingress Protection

IP65

EMC

EN50081,part1

EN50082,part1

Grid Interference

EN61000-3-2

Safety

Short circuit protection, islanding protection,

over heat protection, over load protection
For an inverter to best match the client's entire wind turbine system, we are open to the client's request to modify or design a new system. Please send us an email to inquire about this customized service.
WIND-SOLAR HYBRID GRID TIE INVERTER
Model

CTW-2KS

CTW-5KS

CTW-6K3

CTW-10K3

CTW-20K3

Energy Source

Wind/Solar

Wind/Solar

Wind/Solar

Wind/Solar

Wind/Solar

AC Nominal Power (kW)

2Kw

5Kw

6KW

10KW

20KW

DC Input Voltage Range (VDC)

100- 500

100-500

100-500

100-810

100-810

Operating Range

Utility Voltage (VAC)

200 - 260 (adjustable)

328 - 450 (three phase, adjustable)

Operating Range Utility

Frequency (Hz)

479- 51 or 59 - 621(adjustable)

Configuration

Input and output is isolation with transformer

Total Harmonic

Distortion (THD)

THDAC< 3 %

Power Factor

>0.99

Efficiency

>94%

>95.5%

>95%

>95%

Utility Monitoring

Islanding protection VAC, FAC in accordance

with UL 1741, IEEE929, G83/1, G59, AS4777, IEEE1547

Communication Interfaces

RS485 or RS232

Operation Surroundings

Temperature

-25℃ ~ +60℃

Operation Surroundings

Humidity

0 ~ 95%

Ingress Protection

IP65

EMC

EN50081,part1

EN50082,part1

Grid Interference

EN61000-3-2

Safety

Short circuit protection, islanding protection,

over heat protection, over load protection
**Start voltage: Wind DC80V Solar 160Vdc for single-phase inverter; Wind DC180V Solar DC320Vdc for three-phase inverter;**