Main Parameter: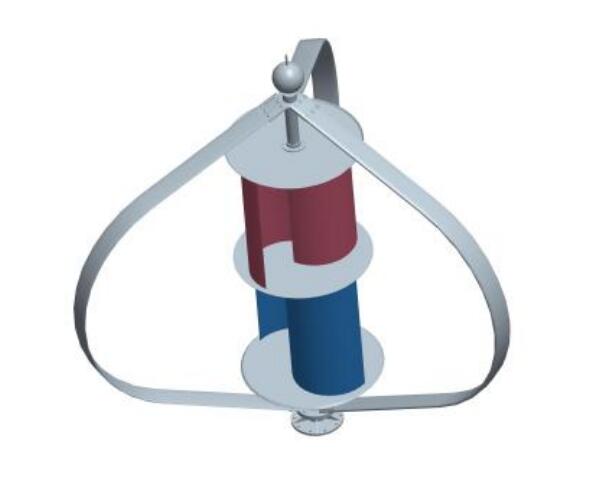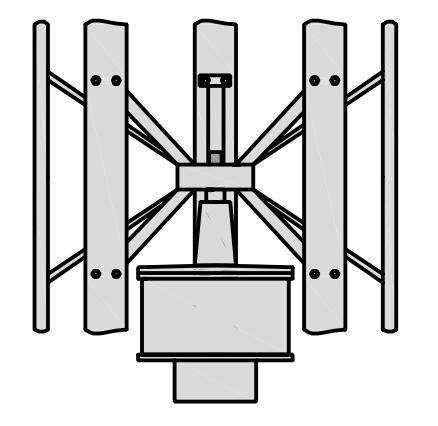 Vertical Axis Maglev Wind Turbine involves a variety of subjects, such as Structure Mechanics, Product Design, Permanent-Magnet Machine, Machine Design, Aerodynamics, Wind Tunnel Test, Computational Fluid Dynamics and Maglev Technology. VAWT is made of light-weight aluminum, titanium and other light special materials, mainly connected by stainless steel fasteners. Owing to the advanced Maglev Technology and the power of Super Magnets, VAWT works stably without any mechanical friction. When driven by wind, the permanent-magnet machine rotates and the coil winding inside is moved relative to the permanent magnet, and thus AC is generated.
SENWEI MAGLEV WIND TURBINE TECHNICAL SPECIFICATION
CXF-300
CXF-400
CXF-600
CXF-1000
CXF-3000Ⅰ
CXF-3000Ⅱ
Model Number
Rated Power
300W
400W
600W
1000W
3000W
3000W
Size
1240/1080MM
1240/1120MM
1700/1470MM
2500/2300MM
3500/3370MM
4600/4200MM
(Diameter/Height)
Turbine Weight
27KG
29KG
50KG
180KG
510KG
790KG
Blades Material
Aluminum Alloy
Blades Number
3
Start-up
1.3m/s
1.3m/s
1.3m/s
1.5m/s
2m/s
3m/s
Wind Speed
Cut-in
2.7m/s
2.7m/s
3m/s
3.5m/s
3.5m/s
4m/s
Wind Speed
Rated Wind Speed
12m/s
12m/s
13m/s
13m/s
13m/s
13m/s
Cut Out
15m/s
Wind Speed
Survival
65m/s
65m/s
50m/s
50m/s
50m/s
50m/s
Wind Speed
Generator Type
3 phase AC
Controller
12V or 24V
12V or 24V
24V or 48V
48V
48V
96V
Output Voltage
Controller
<20Amp
<20Amp
<30Amp
<50Amp
<130Amp
<130Amp
Output Current
Controller

Over speed automatic 3 phase short-circuit braking

Brake System
Ambient Temperature
. -40~50 ℃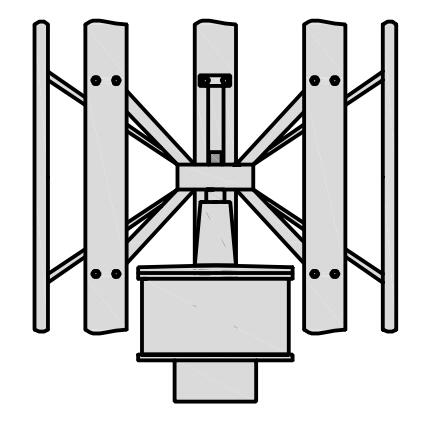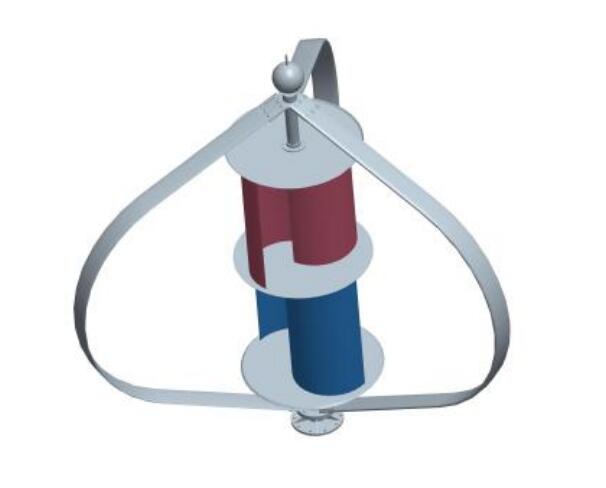 1kW 2kw 3kw 5kw vertical axis wind turbine , cheap price disc coreless permanent magnet generator for wind turbine easy maintenance
SENWEI Vertical axis wind generator (VAWTs) 1kw to 5kw is a type of wind generator where the main rotor shaft is set vertically. VAWTs offer a number of advantages over traditional horizontal-axis wind generator (HAWTs). They can be packed closer together in wind farms, allowing more in a given space. They are smaller, but rather due to the slowing effect on the air that HAWTs have, forcing designers to separate them by ten times their width.
SENWEI vertical Axis wind generator are rugged, quiet, light, Omni-directional, and they do not create as much stress on the support structure. They do not require as much wind to generate power, thus allowing them to be installation at urban .They are easily maintained and can be installed on rooftop and similar tall structures.
SENWEI VERTICAL AXIS TURBINE PARAMETERS
Model
1000W
2000W
3000W
5000W
start-up(m/s)
1.8
1.8
1.8
1.8
rate speed(m/s)
10
10
12
12
blade length(mm)
1320
2635
2635
3650
rotor diameter(M)
1.5
3
3
3.5
rating rpm (r/min)
150
150
150
150
maximum rpm (r/min)
200
200
200
200
blades quantity
5
3
5
generator type
3-phase PMG(synch)
3-phase PMG(synch)
3-phase PMG(synch)
3-phase PMG(synch)
rating power(KW)
1
2
3
5
maximum power (KW)
1.5
3
4.5
7
rating voltage
12-300DVC
24-300DVC
48-360DVC
48-500DVC
speed regulate methods
stalled
stalled
stalled
stalled
stop way
Auto brake
Auto brake
Auto brake
Auto+ handle brake
*** auto brake means electro-magnetic brake***
***handle brake means manual mechanism brake***